UnReal Estate X comes to an end, with two new prints!
Hello Nakatomi Peoples!
All good things must come to an end, and artist Tim Doyle's 10 year anniversary UnReal Estate show draws to a close this week at Spoke Art!
And to mark the occasion, we're releasing two FINAL prints TODAY on Spoke Art HERE.
First up is "Picard Day" a tribute to the finest captain in the history of Starfleet! This 24×18″ hand-printed silkscreen art print is signed and numbered by the artist in a first edition of 100 copies. Also available in a glow in the dark edition of only 50 copies, pictured below-
With the lights on, the glow in the dark edition looks the same as the regular edition, but turn the lights off, and all the tabletops and lighting effects will glow in the dark! Regular edition retails at $50, and Glow in the Dark edition at $75. Pick them up HERE.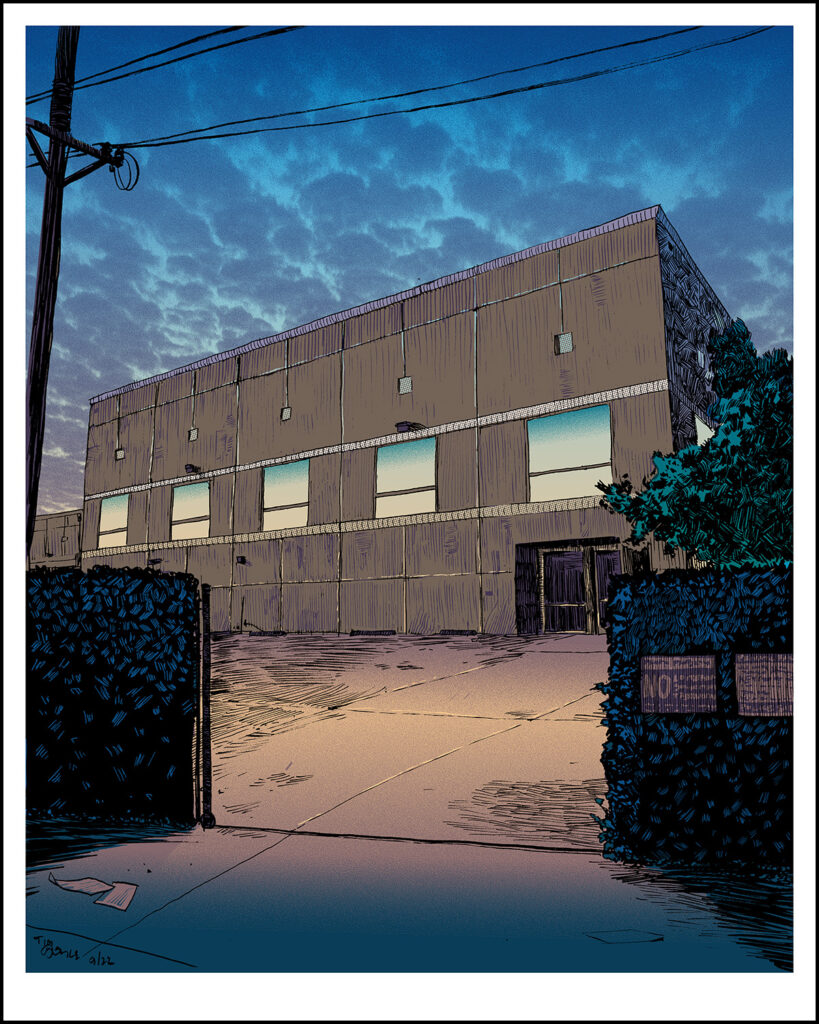 The most requested-but-not-yet-drawn UnReal Estate print is finally here! Scranton's own uh…gloriously nondescript paper warehouse can finally be yours! "Handbags and Gladrags" is available in a day edition (above) and a glow in the dark edition (below).
Both prints measure 16×20, and each are in signed and numbered first editions of 100 each. Regular edition retails at $40 and the variant at $60. Pick them up today at the SpokeArt Site HERE.
All prints in the UnReal Estate X series are available now on the Spoke Art site- pick these first editions up before they're gone!
Thank you everyone for 10 wonderfully weird and dark years of UnReal Estate!
-alex fugazi